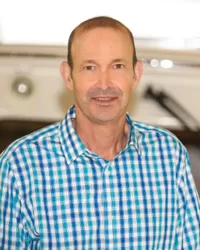 Telling sea stories is known as "swinging the lantern". Rom Van Stolk's experiences with so many boats and so many great people on the water, swings a wide arc. Rom has been part of the industry since 1983 using his expertise searching for, and locating, boats for his clients all over North America. He has built a wealth of experience navigating many different models both power and sail.
A founding member of the British Columbia Yacht Brokers Association (BCYBA), Rom is currently serving as President. It was thru Rom's work with the BCYBA that he met his future business partner Greg Horne. In 1994 they started Custom Yacht Sales, becoming the team that hundreds of boaters have come to rely on when purchasing their yacht. As the company grew, they purchased the Cedar Grove Marina as the companies base of operations.
With a great management and sales team at the office and a fantastic family team aboard their boat, Rom continues to explore deeper reaches of water following a call first awakened in him by his father's love of sailing and the sea. Rom gets a little nervous if he is too far from the water and as such lives in a waterfront home a few feet from the ocean and wakes up to the sounds of the sea. He spends his days at his marina on the docks, on board boats and at his desk in the office assisting others in fulfilling their own sea callings.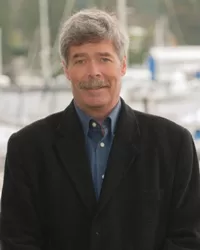 A third generation Victoria resident, with over 33 years experience in the brokerage business, Greg's passion for "all things boats" continues to grow. As an active cruiser and avid fisherman, Greg is a wealth of information. A believer in "giving back", Greg is a University of Victoria Graduate, a founding member and past President of the British Columbia Yacht Brokers Association. Accredited as a CPYB (Certified Professional Yacht Broker), Greg has built his business on referrals and whether purchasing or selling, invites you to call or visit the Custom Yachts Team at the charming Cedar Grove Marina in Sidney, B.C.